Social Fabric Café
Social Fabric Café is a cozy coffee shop and café located in the heart of Stoneybatter, Dublin 07. We serve great tasting coffee and healthy, delicious food 7 days a week.
At Social Fabric Café, we tell our story though the great food and coffee we serve. Our fresh, healthy, and locally sourced breakfast and lunch menu is delicious treat framed by a comfortable space where our guests can come together as a community. Whether it's an early breakfast, a working lunch, Saturday brunch, or just a coffee to go, we invite you to discover the wonder that is Social Fabric Café for yourself and weave yourself into our story.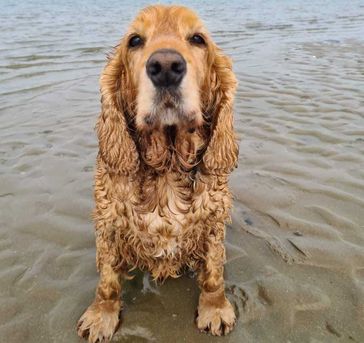 We are a pet friendly cafe.
About Us
Located in the heart of Stoneybatter, Dublin 07. Social Fabric Café took over the old post office and transformed the space into the go to spot for delicious, healthy food and great tasting coffee.

We have carefully designed and decorated our café to create a welcoming and inviting space We believe that sitting down to lunch with friends is the perfect way to share and connect. From the cushions on the seats to the artwork on the walls, our team has worked hard to create an open and warm space for where everyone can enjoy great coffee and even better food. Whether you want a quiet place to read a book while sipping a latte or catching up with old friends over brunch, Social Fabric Café welcomes you with open arms.
Please note: On busy days, we may be unable to accommodate extended seating. As such, we may be forced to put a limit on table duration times. Your party will be informed before seating if a time limit will apply to your table.

At Social Fabric Café we passionate about food and our menu reflects that. We believe that healthy food does not have to be boring. Our chefs have worked hard to create fresh, healthy, and locally sourced meals that will delight and amaze your taste buds. Whether it's breakfast or lunch, our carefully crafted menu has something for everybody with plenty of Vegan and Vegetarian options available. Our coffee is the very best you will find in Dublin. Using Cloud Picker Coffee, we serve your daily hit of caffeine like you've never had it before. Whether you choose to take away or sit in, our coffee offers a moment of bliss and relaxation among the hustle and bustle of Dublin City.
" We love the coffee here, especially the macchiato. The atmosphere is very friendly and relaxing, and the lovely crew do a great job in keeping up! Superb breakfast options, we've tried almost everything from the menu and every dish is just delicious. And their cakes on display are the best in town!"

Contactless Coffee
At Social Fabric Café, we proud to be taking part in the Conscious Cup Campaign.
This campaign, first establsihed in 2016, encourages coffee shops and coffee lovers to use reusable cups whenever they can. in Ireland, it is estimated that we dispose of over 22,000 of these non-recyclable cups every hour and up to one million cups a minute gobally. These cups are virtually impossible to recycle due to the combination of plastic and paper in their design.
Now, as a response to Covid-19, they have launched the Contactless Coffee campaign to reinforce the importance of social distancing. Not only are keep cups good for ourenvironemnt but it can also top the spread of Covid-19. Here at Social Fabric Café, we are asking all of our customers to bring their own, reusable coffee cups whenever possible. You can even buy your very own keep cup from us in store.
Contact Social Fabric Café
Our Menu
Join us for breakfast and lunch every day and be treated with a menu of delightful, well prepared meals that will leave you feeling satisfied and content. Then wash it all down with delectable deserts and the best coffee in Dublin.
Speak to a member of the Social Fabric Café Team for More Information on Who We Are and What We Do
Frequently Asked Questions
What time do you serve breakfast?

Our lunch menu is served from opening to closing while our breakfast is available from opening to 12pm. Coffee is available all day.

Do you have vegetarian or vegan options?

Absolutely, we have plenty of vegan and vegetarian meals on our menu. For further details view our menu or give us a call.

Is there parking nearby?

There is street parking available outside the café. We are also easily accessible by public transport with a Dublin Bust stop right outside our door and the Smithfield Luas stop and Museum Luas stop only an 8-minute walk away.

How do I make a reservation?

We are only taking walk-ins.
Sunday 09:00 AM - 04:00 PM
Monday 08:00 AM - 04:00 PM
Tuesday 08:00 AM - 04:00 PM
Wednesday 08:00 AM - 04:00 PM
Thursday 08:00 AM - 04:00 PM
Friday 08:00 AM - 04:00 PM
Saturday 09:00 AM - 04:00 PM
34 Stoneybatter | D07 HP99 Dublin 07